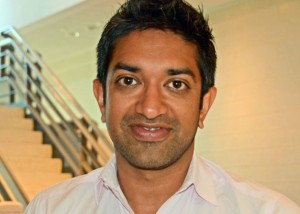 Independent filmmaker Prashant Nair's "Umrika" has been officially selected in the World Cinema Dramatic Competition section of the 2015 Sundance Film Festival, which will take place Jan 22-Feb 1, 2015.
The festival unveiled list of movies in the US and World Cinema Competition slates Thursday.
"Umrika", which features "Life of Pi" fame Suraj Sharma, is about a young village boy who discovers that his brother, long believed to be in the US, has actually gone missing. He begins to invent letters on his behalf to save their mother from heartbreak, all the while searching for him.
"Umrika" is jointly produced by Manish Mundra ("Ankhon Dekhi") and Swati Shetty.
This is Nair's second feature film after the critically acclaimed "Delhi in a Day".