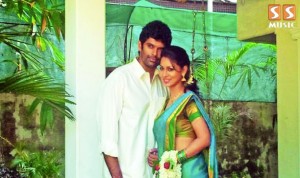 Actress Kamna Jethmalani says she chose not to talk about her marriage to businessman Suraj Nagpal in August as she didn't want to make it public.
"Marriage is my private life. I didn't want to make it public. I got married on Aug 11, and it was an arranged marriage that happened in the presence of family and very close friends," Kamna told IANS.
Kamna will continue acting.
"I'm currently shooting for a Telugu film called 'Chandrika'. I will continue acting because I don't think life should change drastically just because you're married. I'll probably be little secure about my choice of films now," she said.