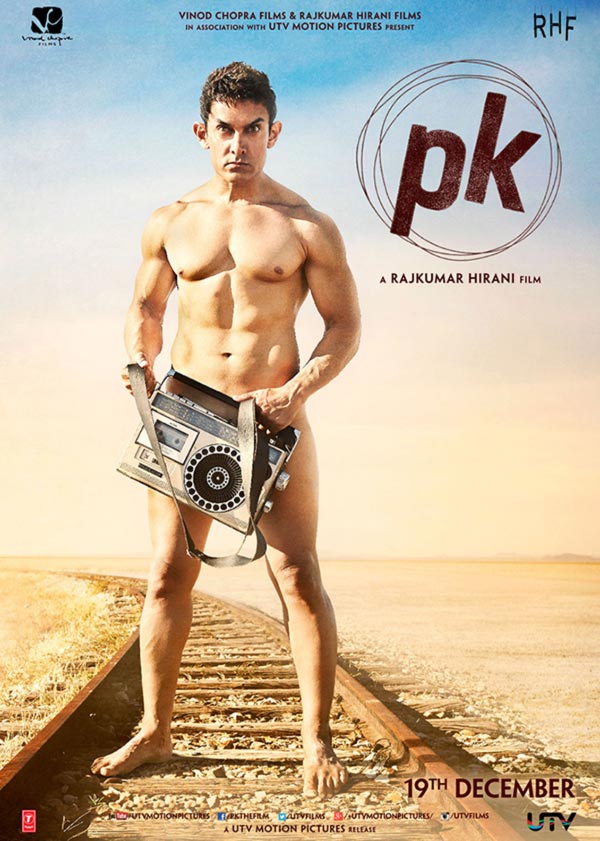 Profound faith in Religion is a widespread reality, especially in our country. Most households in India devote a considerable amount of time in prayer, while also offering sacrifices and hosting feasts and functions in the name of God. Most atheists may criticize this behavior as "blind belief" and even unhealthy, in cases where people keep fasts to please a deity. Most temples and so called "Gurus" take advantage of this blind faith that people showcase and see it as a method of making money the easy way. Such corrupt behavior was highlighted in the 2012 Bollywood satirical comedy-drama film OMG – Oh My God! The Akshay Kumar and Paresh Rawal starrer was a satire on god men and religious superstitions.
If reports are to be believed, Rajkumar Hirani's upcoming film PK will also be a satire on "god and godmen" as stated by the director himself. Hirani was quoted saying, "PK is about God and godmen. It's a satire that's very close to me and Abhijat Joshi, who writes with me". Coincidentally, a month after his statement, OMG – Oh My God! hit theatres. Since Hirani saw many indirect but strong similarities between the two scripts, he decided to make changes. There were rumors that due to this, there would be a delay in the shooting of the film. However, Hirani's publicist stated that no such thing was true.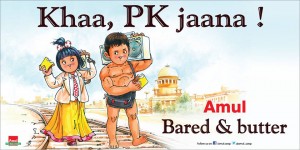 Presently, the poster of PK has been receiving a lot of attention, since it's the first time that Aamir has posed almost nude. A lot of memes regarding the movie poster have been coming up on Facebook too. A few months ago, Khan was spotted in Delhi, shooting some major scenes for the film. The star was seen sporting a yellow helmet, wearing a transistor like a sling bag, holding a bunch of yellow pamphlets and chasing a behrupiya (an impressionist) dressed like Shiva. This scene clearly hints at the "god and godmen" theme.
Moreover, a case was filed against the director, actor and producer for promoting vulgarity and nudity. Besides, it is believed that Christmas time proves lucky for Aamir khan movies, given the previous blockbusters like 3 Idiots and Dhoom 3. As a result, PK will be released on 19th December, 2014.
How ironic that the film is a satire on god and godmen itself, right?