An attempt at striking a compromise between industrialist Ness Wadia and his one-time girlfriend, and business partner actress Preity Zinta has failed because of her insistence on Ness tendering an unconditional apology.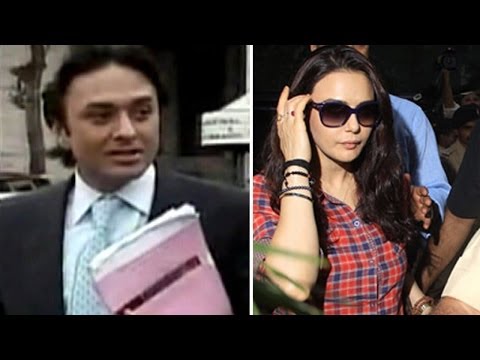 Police sources said the actress, issuing a communication to Ness's team through her lawyer, had placed five conditions that would induce her to withdraw the molestation complaint filed on June 12 against the Wadia scion. According to sources familiar with negotiation proceedings, while the Wadia family favoured a compromise, Ness was insistent that he wouldn't offer an unconditional apology – he was amenable to the other four stipulations. 

In her complaint registered at the Marine Lines police station, Preity had accused Ness of molesting her during an IPL game between Kings X1 Punjab and Chennai Super Kings on May 30. Preity had said that Ness not only "abused her using filthy language", but also "pushed and shoved" her around. Ness has denied the charges. 

The four conditions Ness's team seemed willing to accept are:


1. Ness will not make attempts to be physically proximate with Preity.
2. Ness will be barred from directly communicating with Preity in any manner; messages exchanged will be through officials of Kings XI Punjab, of which Preity and Ness are co-owners. 

3. Preity will not receive monetary compensation for withdrawing the complaint. 

4. Ness will not intrude upon any aspect of Preity's personal affairs. 

Mumbai Police Commissioner Rakesh Maria was noncommittal about reconciliation proceedings. "We have nothing to do with it as police does not have powers to pass any such orders," he told Mumbai Mirror. "We are going ahead with our investigations. Police should not be made party to such things." 

Officials from both camps too dismissed reports that any such attempt at a compromise was in progress. "These are just rumours and no such event has happened," said Preity's lawyer Hitesh Jain. A Wadia group spokesperson adopted a similar line: "It is just speculation," he told Mumbai Mirror. 
Meanwhile, the Marine Lines police will file a charge sheet in the case as soon as they have recorded statements of witnesses from both sides. And they will have to arrest Ness before the charge sheet is filed. Sources said the cops have gathered enough evidence to establish a case of molestation against Ness, though four more witnesses listed by him testified before the investigators on Thursday, denying any altercations occurring between the two. 

In a letter written to Maria on June 30, when she met him to seek permission to go abroad, Preity had detailed the physical abuse she suffered at Ness's hands. She had also said that she feared for her life.