Aurus, the lounge bar made infamous by the brawl between Shah Rukh Khan and Shirish Kunder, is slated to reopen. 

Readers may recall that in 2012, SRK and Kunder had come to blows after consuming one too many, leading to unwanted spotlight on the nightclub.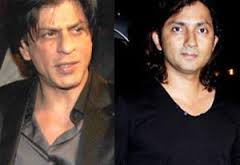 Cops were summoned, sundry licenses scrutinized and cancelled. It took two years of running around for the owners to get all permissions in place. We hear the club is slated to reopen next week.

Meanwhile Farah and Shah Rukh Khan have hissed and then made up. Perhaps the success party of their new collaborative venture Happy New Year can be held at the, erm, newly-opened club.