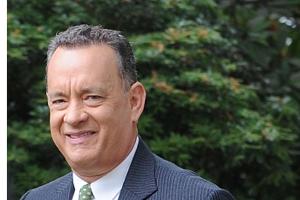 Actor Tom Hanks, singer-song writer Sting and soul and gospel singer Al Green have become the latest Kennedy Center honorees, along with comedian Lily Tomlin and ballerina Patricia McBride, in a ceremony attended by US President Barack Obama.
The event was held Sunday at the Kennedy Center in the nation's capital. The president, along with First Lady Michelle Obama, honoured the prize winners at the White House in a ceremony held ahead of the gala.
"All of them, with their charm, soul, spirit and spunk, have helped us better understand ourselves and each other," Obama said.
The president expressed his special admiration for Green by saying: "I can sing a little, but I cannot sing like Al Green. Nobody can sing like Al Green."
He added that he thinks of the artist every time he sings.
About Sting, Obama jokingly said that the nickname is better than his, POTUS (President of the United States).
"I kind of wish I was called 'Sting'. I'm stuck with 'POTUS'," said Obama who added that the songwriter was a champion of human rights and our environment.
For Tom Hanks, Obama said that he watched "Big" Saturday night and got kind of choked up at the end. He praised Hanks' memorable characters and his support for military veterans and the US space programme.
Director Steven Spielberg, actress Whoopi Goldberg and comedian Stephen Colbert were also present at the ceremony.
The gala was attended by actress Meryl Streep and by several music artists such as Aretha Franklin, Lady Gaga and Bruno Mars.
The Kennedy Center awards have been held every year since 1978 in recognition of artists' contributions to the cultural heritage of the US.