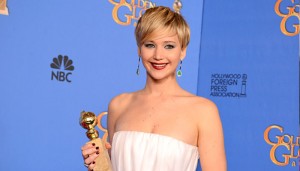 Actresses Kate Beckinsale and Paula Patton will announce the Golden Globe nominations on the "Today" show Thursday morning.
The duo will be joined by two-time Golden Globe nominee Peter Krause and "Mr Selfridge" actor Jeremy Piven, to reveal the names in contention to take home the prestigious awards, reportscontactmusic.com.
Nominees in 25 different categories for the 72nd annual award ceremony will be revealed over the course of the "Today" show.
The 72nd Annual Golden Globes will take place on Jan 11, 2015 and will be again hosted by Tina Fey and Amy Poehler, who are set to present the show together for the third year running.