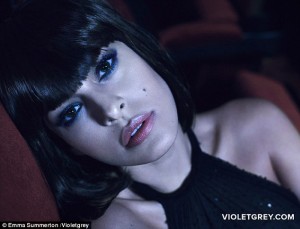 Actress Eva Mendes has shared the "struggle" of being a new mother and considers hiring a nanny in the future.
Mendes gave birth to daughter Esmeralda Gosling in September this year.
"I'm doing it without a nanny for now, but I'm open to the idea of having a nanny in the future,"eonline.com quoted her as saying
"Esmeralda has two amazing grandmothers and incredible aunties who come over and really help me. But as far as a nanny or a night nurse, for me that part of being a mother at this early stage is the struggle of not being able to sleep and not knowing what I'm doing and really going through it with her and battling out those nights," she added.