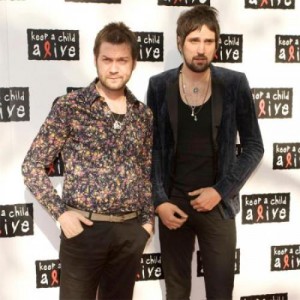 Members of English rock band Kasabian believe that they "deserve" the success they've seen.
After a triumphant year, which has seen them headline Glastonbury festival and play a 50,000 attendee-strong homecoming gig in Leicester, they believe they're worthy of it all because of their hard work, reports femalefirst.co.uk.
"Glastonbury was unbelievable, because we deserved that. We're proud pioneers. And there was Leicester as well. We deserve everything we f*****g get," said Singer Tom Meighan
"We've worked so hard, me and my best friend (guitarist Serge Pizzorno) here, since we were f*****g babies, when we were 17 and we gave our lives to rock 'n' roll. Not many people can say that can they?" he added.
Apart from Meighan and Pizzorno, the band also comprises of members Chris Edwards and Ian Matthews.