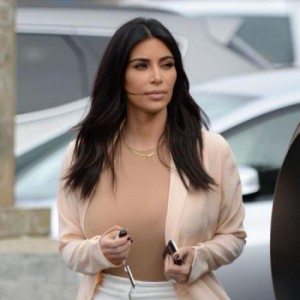 Reality TV star Kim Kardashian says she was "honoured" when she got a chance to meet US Marines last month.
Kim was delighted to meet the service-men and women working on the USS San Diego during her November trip to Abu Dhabi, reports femalefirst.co.uk.
She posted several photographs of herself touring the naval base.
"When I was in Abu Dhabi, I stopped by the USS San Diego navy ship to meet the troops. Had the best time seeing everyone," the 34-year-old wrote captioning a picture of her and a marine.
"Kisses to the troops! Thank you for all you do! Was an honor to meet you all," she captioned another photograph.
Looking suitably attired in a cropped khaki shirt, she wore it over a camel-coloured jumpsuit and added glamour with gold accessories and bright red lipstick.