Shah Rukh Khan in eight famous romantic avatars we'd like to be romanced with
It might be a virtual impossibility, but every girl wants a happily ever after. Shah Rukh Khan nails the definition of the ideal romantic down to the last detail. We explore Shah Rukh Khan in eight famous romantic avatars that especially made us think those impossible dreams, plan those unrealistic futures and wait (if required forever) for Mr. Right.
Samar Anand, Jab Tak Hai Jaan
In this romantic avatars, Shah Rukh Khan plays Samar Anand in two different roles. Firstly, he is the clumsy 'Challa' singing his heart out on the streets of London. Then, he is the serious army man, whose job it is to defuse bombs. After he twice meets with an accident he loses his memory. This lost yet romantic man still writes poetry for his forgotten but still remembered Meera.
Raj, Dilwale Dulhaniya Le Jayenge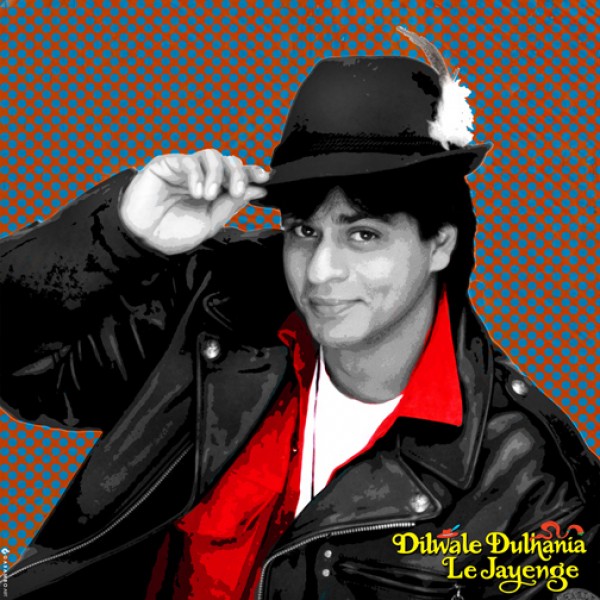 Raj of DDLJ is the epitome of romantic Indian version of Prince Charming: He seems to have walked right out from the pages of a fairytale on to the sets of DDLJ. With his cheerful, stubborn and seductive ways; how could a girl not fall for  this romantic avatars of Shah Rukh Khan? One of the iconic lines, "Bade bade shehron mein aisi choti choti baatein hoti rehti hai, senorita," is so because of SRK and the way he says them.
Shah Rukh Khan's Raj does everything in his power to woo Simran and pursue her all the way back to India to win over her parents. He fasts for her. He sings songs to her in fields of mustard. He sweeps her off her feet and takes her away at the end of the movie, with not one complaint throughout.
Veer Pratap Singh, Veer Zaara
In the movie Veer Zaara, Veer Pratap Singh romantic avatars of Shah Rukh Khan convinces us that he can wait for an unbelievably long time for his lady love. He rescues Zaara not once, but twice. Once, it is from a valley and then from a forced marriage. We watch, awed as our superhero braves Pakistani prisons with courage. Even as a prisoner, Veer is loyal and still dreams of Zara. We wait along with Veer, hoping and praying that the two lovers will unite at the end.
Rahul, Kuch Kuch Hota Hain
Kuch Kuch Hota Hain is a film that makes skeptics believe that friends can be lovers. Rahul played by Shah Rukh makes your heart soar with love for the man. When he says that friendship is the most significant part of love, you agree with him and are terribly jealous of Tina first and Anjali later. Shah Rukh Khan can rightfully boast about the impact he has had in the 'boyfriend can be your best friend' movement. Surely a lot of couples who were 'just good friends' went straight to tying the knot after watching this movie. Rahul is every girl's best friend and best boyfriend. What's not to love? And to top it all off, he is just not romantic avatars but also a good son, father and son-in-law in the movie.

Raj Aryan, Mohabbatein
Romantic avatars Raj Aryan played by Shah Rukh proves that even death cannot do him apart from lover Megha. He is seen dancing and romancing Megha's's ghost even after she has passed away.
Surinder Sahni, Rab Ne Bana Di Jodi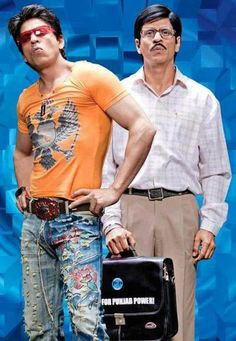 Through Suri, Shah Rukh Khan proves you don't have to be macho to win a lady's heart. This vulnerable and slightly nerdy side of the superstar makes us go 'Awww…' and fall in love with him all the same.
Romantic avatars – Suri played by Shah Rukh is ready to sacrifice who he is to win Taani jee's heart. We cringe as we watch the lengths love takes him. He gives up his safe car for a rather unsafe bike. He learns to dance. He eats an extraordinary amount of gol gappas just to amuse his lady love. SRK proves that love has no bounds.
Aman, Kal Ho Naa Ho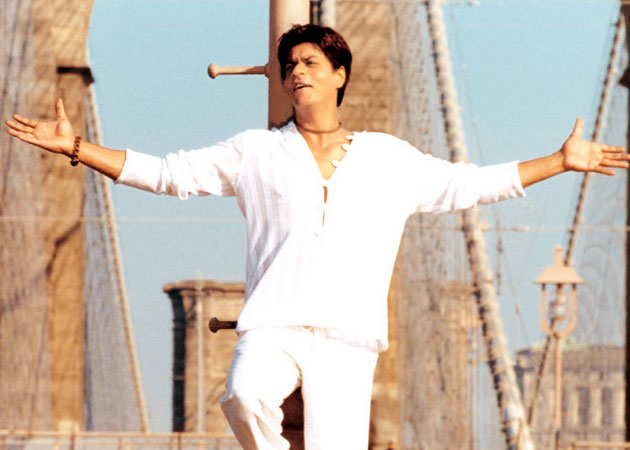 Aman played by Shah Rukh Khan proves that love is indeed forever. He is ready to sacrifice the love he has for Naina because he is on his deathbed. He is even okay with, even almost encourages friend Rohit to take her away from under his nose. All this because he loves her.
Raj, Chalte Chalte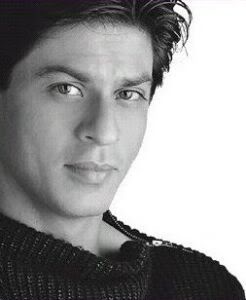 Only Shah Rukh can pull of the 'cute stalker'. Raj, a rather common name for most of Shah Rukh Khan's romantic avatars as fans already know plays a love-gone-wild man in love with heroin, Priya. Though he played a stalker in movie Darr and scared off some weak of heart, this SRK is different. Beginning with the quest for her address to bumping into her in Greece, Shah Rukh is fully filmi. Every turn has a typical song and dance routine. I can still see him singing Gumshuda with a policeman, who in real life would have arrested him.