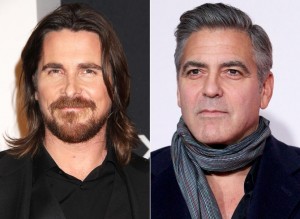 Actor Christian Bale says he meant no disrespect to George Clooney when he recently advised the Hollywood star to "stop whining" about paparazzi.
"I was scratching my head when I heard that," Bale said referring to the headlines he made, reportseonline.com.
"I've got immense respect for him, and I can't even begin to imagine the invasion of his privacy. Our lives don't even begin to compare. He's a true movie star. I'm just somebody who was lucky to get a job," he added.