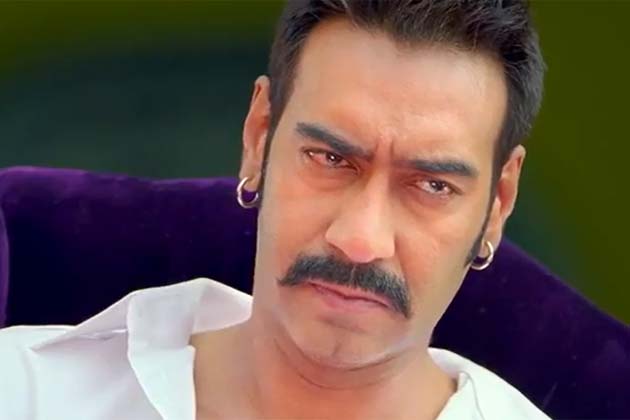 We tell you 7 Reasons Why Ajay Devgan starrer Action Jackson will be a hit at the Box office
Director Prabhu Deva has paired up with superstar Ajay Devgan for the first time to give us Action Jackson. We give you seven reasons why the film will be a hit.
Three heroines
Usually, there is one lead actor starring opposite another female lead. Sometimes, there are two female leads But Action Jackson is unusual in the fact that there are three female leads paired against only one actor.
Ajay will romance Sonakshi Sinha, Yami Gautam and debutant Manasvi Mamgai, winner of 2010 Miss India title. While the on-screen chemistry has already been established between Ajay Devgan and Sonakshi Sinha, it will be interesting to see how it works with Yami Gautam and Manasvi Mamgai.
It's my way or the skyway and other such treats
Bollywood audiences love their dialogues. To stand out, a dialogue needs to be short, catchy and have an element of humor or power behind it. These dialogues are often uttered with a solemn face and an even tone several times across the length of the film. This is a unique trope in Bollywood, and sometimes dialogues become more famous than a film. For example, some may not remember the movie Wanted, but will have heard and be able to recall the iconic lines of Salman when he says 'Ek baar Jo maine commitment kar di toh mein apne aap ki bhi nahi sunta'. Another Akshay Kumar dialogue from Rowdy Rathore is 'don't angry me'. In Action Jackson, Ajay Devgan repeatedly says 'It's my way or the skyway'. When he accidently bumps into
His lady love in the movie, he says 'Pant utarte hi saamne aa jati hain… These dialogues become the USP of the film and are fun to repeat in real life.
Sword-fighting sequences
The word 'action' is not in the title for no reason. In Ajay's own words, he was pushed further than he could ever go by director Prabhu Dheva ; and we all know that the superstar is known for performing daring stunts in Bollywood. It would be interesting to see what Ajay does in Action Jackson that required him to work so hard. The superstar is also said to have lost 17 kilograms for his bad boy role.
Sonakshi's new look
We are especially curious to see how Sonakshi, who usually sports ethnic mid-length ghagras and cholis with a deep back, carries off her short black color body-hugging suit.
Item numbers
Of course, more women means we can hope to see them rocking those item numbers which will not be few or far between in Prabhu Dheva's films, who gave us songs like Gandi Baat and Pritam Pyaare.
IN fact, the song Punjabi Mast'From Action Jackson is already out there and is doing well. Prabhu Dheva hired Himesh Reshammiya to take care of the music, which means the songs will be hits.
A great Director
Prabhu Deva is known for giving hits like Wanted, Rowdy Rathore and R…Rajkumar with actors like Salman  Khan, Akshay Kumar and Shahid Kapoor. So there is a high possibility the film will be a hit.
On another note, the film does seem to have a flavor of Son of Sardaar which released in 2012 and was a blockbuster. It is said that the song Punjabi Mast of Action Jackson evoked feelings of nostalgia in the superstar, who played a sardaar in Son of Sardaar, as the setting and feel of the song created the atmosphere of a Punjabi Dhaba.
Dance
Ajay says he was never uncomfortable as Prabhu Dheva created steps especially suited to his style and body language. Sources have mentioned that Ajay Devgan has really let go in most of the songs and has danced extremely well.
[youtube id="YubQzbzGHps" align="center" maxwidth="650″]