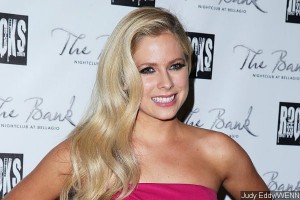 Singer Avril Lavigne has reportedly revealed to a fan that she is suffering from an illness, but didn't specify the problem.
The 30-year-old was in the headlines Sunday when a Twitter user @AvrilMusicChart posted a private conversation she reportedly had with Lavigne asking her about new music, reports contactmusic.com.
"I feel bad because I haven't been able to say anything to the fans to let them no why I've been absent. I'm torn as I'm quite private… I'm not feeling well. I'm having some health issues. So please keep me in your prayers," Lavigne wrote in the conversation.
After the social media user posted the conversation, get well wishes began to pour in for Lavigne, prompting her to reply, "Thank you".
The "Wish You Were Here" hitmaker has not released any details about her reported health issues.