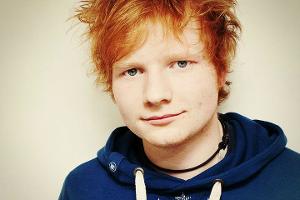 Singer Ed Sheeran has topped the iTunes end-of-year chart with his album "X".
The singer grabbed the top slot after it was announced that his second album "X", which was released in June, had been the most downloaded record in Britain for 2014, reports contactmusic.com.
"Absolutely buzzing to hear I've got the best selling album on iTunes this year," Sheeran said of the news.
It's been a good year for the singer as this revelation comes just days after his album was named as the most-streamed album in the world for 2014 on digital music service Spotify, with more than 430 million plays since it was released.
"Stay With Me" crooner Sam Smith placed second on the iTunes chart with his debut album "In The Lonely Hour", while the soundtrack to the animated Disney film "Frozen" came third.