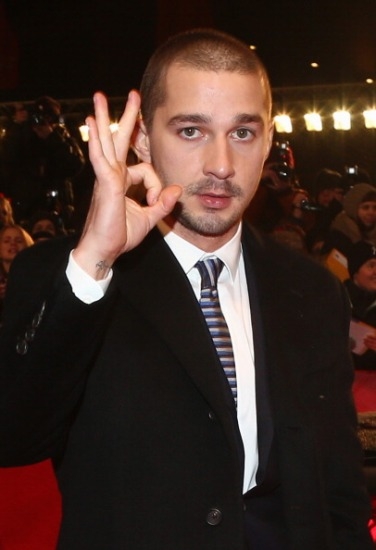 Actor Shia LaBeouf has claimed that he was raped by a woman during his week-long #IAMSORRY performance art installation here earlier this year.

The "Fury" actor lived in a Los Angeles gallery for five days starting Feb 11. For the art show, the actor invited the public to visit him one-on-one in a small room where he sat wearing a paper bag over his face that read: 'I AM NOT FAMOUS ANYMORE'.

The "Nymphomaniac" actor opened up about the incident Thursday during an interview with Dazed Digital magazine, reports dailymail.co.uk.

The actor claimed that he was raped on Valentine's Day Feb 14 this year. 

LaBeouf, however, did not explain whether he attempted to stop the alleged attack during his silent performance at the Stephen Cohen Gallery. But he mentioned that his girlfriend Mia Goth was in the queue outside. 

The actor wrote: "One woman came with her boyfriend, who was outside the door when this happened. (She) whipped my legs for 10 minutes and then stripped my clothing and proceeded to rape me. There were hundreds of people in line when she walked out with dishevelled hair and smudged lipstick. It was no good, not just for me but her man as well."



"It was Valentine's Day and I was living in the gallery for the duration (Feb 11-16) of the event," LaBeouf added.