With a budget of Rs. 140 crore, we discuss what made the film such an expensive shoot. We discuss why Bang Bang costs is worth every penny.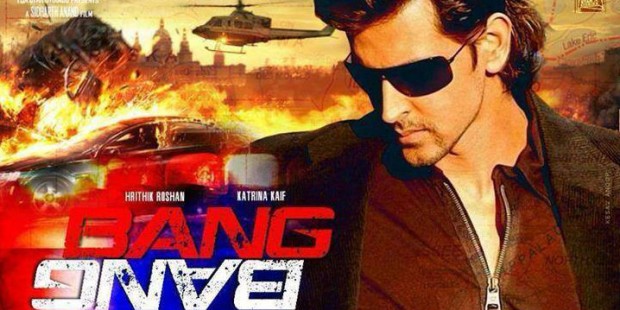 So far holding bragging rights to call itself the most anticipated film of 2014, Bang Bang! Will release in theatres this week. Containing the deadly duo of Hrithik Roshan and Katrina Kaif, the movie is remade from the Hollywood blockbuster, Knight and Day starring its own deadly pair- Tom Cruise and Cameron Diaz.
Produced by Fox Star Studios, Bang Bang! Is packed with some jaw dropping stunts that are pioneering attempts in bollywood. The big budget seems to have reaped good results as the stunts, which involve Bollywood's first flyboarding stunt and Hritik's action sequence in a F1 car  and many such daring escapades; have become the USP of the film.
Let's not forget the hot pair: Hritik Roshan and Katrina Kaif who's sizzling on-screen chemistry is clear for all to see, even in the movie trailers.
The Zindagi Na Milega Dobara duo are both reportedly the highest paid stars and the producers therefore had to shell out more.
On par with Hollywood in its action sequences, this action-thriller roped in Andy Armstrong, a Hollywood action director who worked in the sets of The Amazing Spiderman 2. Thus, the stunts we get to see are on par with Hollywood, as well.
Based on the storyline, the film was set in different places across the world. The lead roles are seen travelling across the globe in order to follow the clues and unravel a mystery. Therefore, the film is shot in Greece, Thailand, Prague and the United States.
As a result of one of the stunts, Hritik Roshan suffered a brain injury and that led to the producers having to postpone the shooting of the movie which increased the overall costs.
The production of the movie involved larger vision and larger risks.
Deciding not to compromise on director Siddharth Anand's vision, the makers decided to go for an all-or-nothing approach with this film. Bang Bang! Has carved a niche for itself in Bollywood and it will be sometime before another film can take its place.