After George Clooney Leonardo DiCaprio is the most eligible bachelor
Single for over twenty years, Leonardo DiCaprio shows no sign of settling down.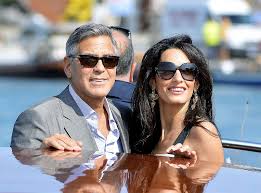 After George Clooney's decision to finally settle down and tie the knot with Amal Alamuddin; the title of most eligible bachelor in Hollywood can now be filled by another hottie.
Luckily, we are spoilt for choice and there are several stars ready to replace Clooney, with his own basketball pal Leonardo DiCaprio seeming the best fit to take the older man's place.
In the last twenty years, DiCaprio's revolving door has taken in (and thrown out) one supermodel after another and sometimes, he has even been involved with an actress or two. Since May last year, the actor has been dating the model, Toni Garrn; but the 39 year old "Wolf of Wall street" star shows no signs of wanting to settle down.
Following in Clooney's footsteps, DiCaprio has also shown an interest in involving himself in world affairs. He was recently the recipient of the Clinton Global Citizen Award for his efforts in the environmental field and also dubbed a U.N. Messenger of Peace.
One wonders how long DiCaprio can maintain the title for most eligible bachelor, but while he can, we are happy to have him hold the honor.
As for the single hunks in Bollywood, we can always rely on hunks like the recently-seperated Hritik Roshan, the sexy and available Shahid Kapoor or the down-to-earth Salman Khan.