Says Bollywood is about healthy competition.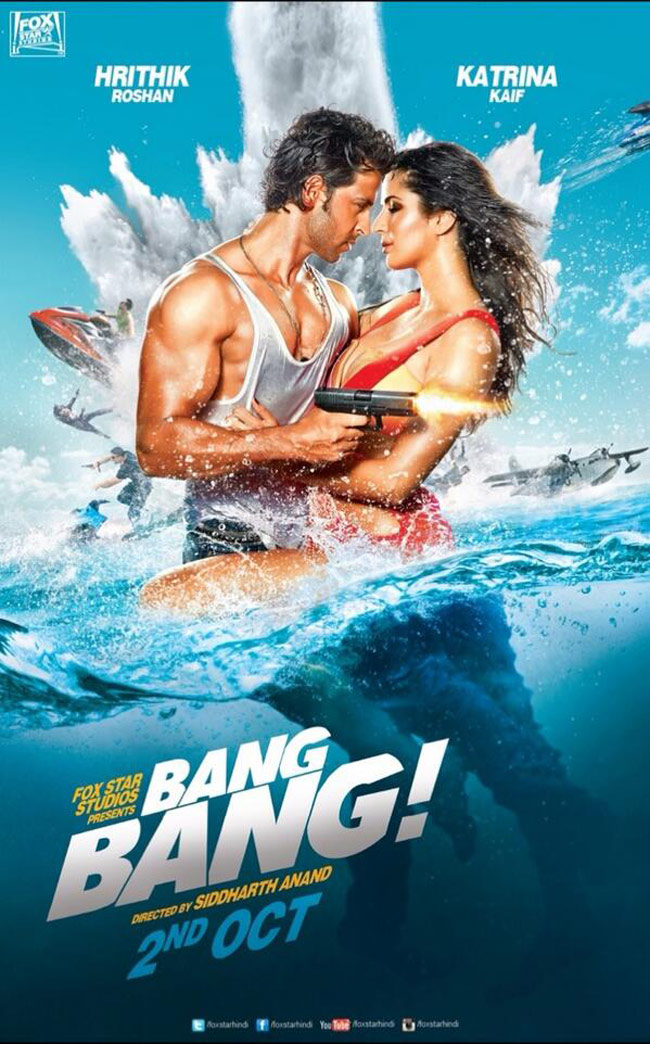 After feeling the rush from the stunts in his upcoming film, Bang Bang, Hritik Roshan has created a lot of buzz for the film by challenging Bollywood town colleagues to the 'Bang Bang dare' #bangbangdare.
So far, Sonam Kapoor, Priyanka Chopra, Farhan Akhtar, Shah Rukh Khan and Ranveer Singh have accepted and performed the dare.
For Priyanka Chopra, the challenge was too easy. To prove this, she posted a video of herself doing a handstand and then three push-ups wearing high heels. On the other hand, Ranveer wore a Krrish mask and grooved to the beats of Main Aisa Kyun Hoon on Mumbai's Linking Road. Shah Rukh's video showed off his abs, while Farhan's video showed him cycling down Carter Road in his skydiving suit from the movie Zindagi Na Milegi Dobara. Most videos have gone viral and in turn generated hype for Hritik's Bang Bang. This is a different promotional strategy a bollywood film has taken – Bang Bang new promotional tactics.
Hritik said that these dares were an example of how the industry could come together and show support. According to him, he believed in healthy competition, where one did the best for oneself and then gave the best to others' lives as well. Hritik is touched by the support he has received and says it reveals the true nature of Bollywood. For him, the love and support are bigger than any movie.
Bang Bang, produced by Fox Star Studios, releases Thursday, October 2.