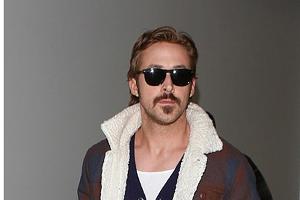 Actor Ryan Gosling was spotted filming a dangerous stunt on the set of his new movie "The Nice Guys" in Atlanta.
The 34-year-old, who recently became a father, shot an action scene in which his character, a private investigator, lands on the hood of a moving car, then slides off of it and tackles a guy running in front, reports eonline.com.
In "The Nice Guys", Gosling's character looks into the mysterious death of a fading porn star. The movie is set in Los Angeles in the 1970s.
As seen in behind the scene pictures, Gosling's character is sporting an amazing 1970's-style mustache and a retro outfit.
Directed by Shane Black, "The Nice Guys", which also stars Kim Basinger, Russell Croweand Matt Bomer, is expected to release in 2016.