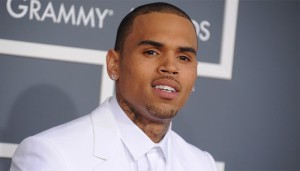 Singer Chris Brown has apologised on a social-networking site for accusing Karrueche Tran of cheating on him with Drake.
The 25-year-old took to Instagram Monday to say sorry for taking their relationship problem to the social media,
"Being young and dumb is one of my strong suits and emotional at best. I love hard and react impulsively when I'm hurt at times. I don't think social media is a place to air out or hash out personal problems and a n***a feel hella WACK for doing it," Brown writes.
"So I AM APOLOGISING. I live in a glass house and the same s**t that makes me great also is my curse. Everybody know I love that girl. I don't care how my image my look to the public because I'm still gonna be the best at what I do. I just want baby girl to know I apologise!" he added.
Previously, Brown and Tran were involved in an online war after announcing their break-up.
In one post, Brown claimed Tran cheated on him with Drake when he was serving a jail sentence.
"We've got scars, some of them you gave me, some of them I've caused. That ride or die act we have been fooling the world with obviously ain't working. I was locked up for damn near 4 months and only got 1 visit from you while u was hosting parties and taking secret trips to Toronto, going on dates with Drake!" he wrote.