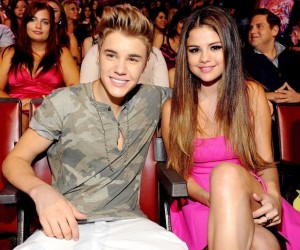 Singer Justin Bieber has apparently dyed his hair platinum blonde to impress his former girlfriend Selena Gomez.
When they were together, Gomez used to encourage Bieber to lighten his locks, reportshollywoodlife.com.
"Selena has been telling Justin to highlight his hair for the past year. He was always resistant to the idea so she thinks it's strange that he would decide to dye his hair now. She's surprised how blonde he went," a source was quoted as saying.
The on-and-off couple broke up earlier in 2014 and Bieber, 20, has been desperate to win back his former flame back, despite the gestures failing to impress his 22-year-old ex-girlfriend.
"Selena thinks Justin is trying to get her attention for sure. But if he wants to get back with her, he needs to try a lot harder than just getting his hair dyed," the source added.