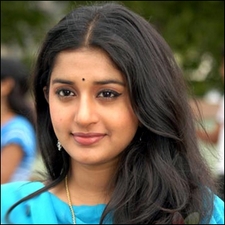 Popular southern actress Padmapriya Wednesday married old friend Jasmine at a private ceremony here. She met him while they were pursuing their Masters from New York and Columbia University respectively.

According to a statement, the wedding was attended by family and close friends of the couple.

Padmapriya, who made her debut in Malayalam films with "Kaazhcha", has gone on to do 48 films across all south Indian languages. She is a National Award special jury award winner, two-time Kerala state award winner, Tamil Nadu state award winner and a three-time Filmfare award winner.

A native of Gujarat, Jasmine is a post graduate in mechanical engineering from IIT and also has a Masters in public administration. His interest in the development sector made him shift from a corporate career to the development sector and he first worked on the Jaago Re One Billion Vote campaign. 

At present he is policy head for South Asia with Jamal Abdul Latif Poverty Action Lab, headquartered in Massachusetts Institute of Technology( MIT). 

Padmapriya, whose latest Malayalam release "Iyobinte Pushthakam" is running in theatres, "will continue to work in films," added the statement.