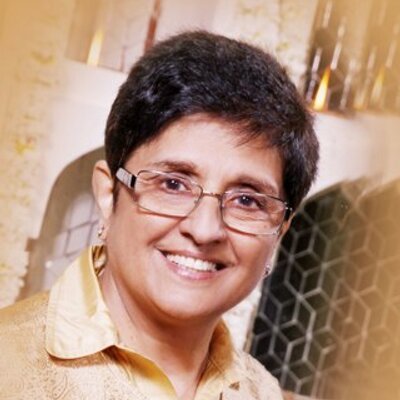 Retired Indian Police Service officer and social activist Kiran Bedi Wednesdaymade a quiet appearance at the audio launch of Tamil film "Tihar" here. The film's director Perarasu is extremely happy that she accepted his invitation and graced the occasion.

"She really liked my film's title 'Tihar', with which she has great memories. So when I extended an invitation, she instantly agreed to be present at the event and support us. I'm really glad about it because I've always been in awe of her personality," Perarasu told IANS.

Bedi served as Inspector General of Prisons at Tihar Jail between 1993-1995.

Perarasu's "Tihar", a gangster drama, is the sequel to 1990 Malayalam hit "Samrajyam".

Starring Mukundan and Akanksha Puri in the lead, the film also features Devan and Riyaz Khan in important roles.