Singer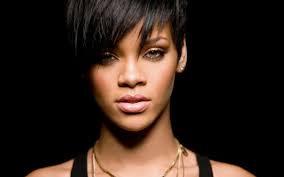 Rihanna, who has a tattoo of a gun, took her love for guns a little further when the singer arrived for a dinner in Santa Monica, California with a gun-shaped handbag.

The 26-year-old was photographed with the black clutch embellished with the pattern of the weapon when she stepped out of her car at Giorgio Baldi Sundaynight, reports dailymail.co.uk. 

The "We found love" hit maker also flaunted her toned midriff in a sleeveless grey crop top. She finished her look with a ruby red maxi skirt that was tied around her left knee.