Fury starring Brad Pitt to be dubbed in Hindi. The film will hit Indian cinemas Oct 30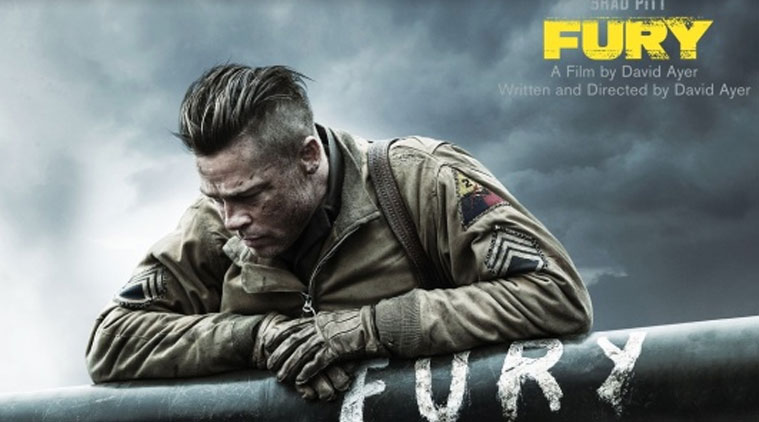 The movie's distributors, Columbia Pictures in India are also dubbing it in Hindi, and the movie will release in India on October 30 to prevent a clash with Shah Rukh Khan's Happy New Year. The movie otherwise is set to hit cinemas on October 17 this year, but will be delayed by two weeks due to the Diwali festivities apart from other reasons.
According to Deepak Sharma, chief operating officer, PVR Pictures, war films generally appeal to the Indian ethos owing to the country's own experience with wars and fighting. He adds that he feels the connect will be phenomenal, concluding that Brad Pitt epitomizes the soul of a 'fauji' and hence they have decided to release the dubbed version of Fury as Fauji. In the movie Fury Hollywood hunk Brad Pitt plays a battle-hardened U.S. Army sergeant in the 2nd Armored Division named Wardaddy. He has an M4A3E8 Sherman tank called "Fury" with a five-person crew on a dangerous mission behind enemy lines. Few in number and short on weapons , they face hardship and a lot of difficulties as they try to attack Nazi Germany.
In his first few screenings in Indian Showbiz, Shah Rukh Khan played an army officer in the TV show called Fauji.
Inspired by the name of Bollywood superstar Shah Rukh Khan's 1988 TV show. Fauji, they gave the dubbed version the same name.
Like Shah Rukh, Brad Pitt started his career in a dramatic way from the small screen. Both the superstars worked towards achieving success on television, and now they're have a worldwide fan base.
Written and directed by David Ayer, the film has a star cast of Brad Pitt, Shia LaBeouf, Logan Lerman, Jon Bernthal, Michael Peña, Jason Isaacs, and Scott Eastwood.