Sushant Singh Rajput will play Dhoni in MS Dhoni – The Untold Story'.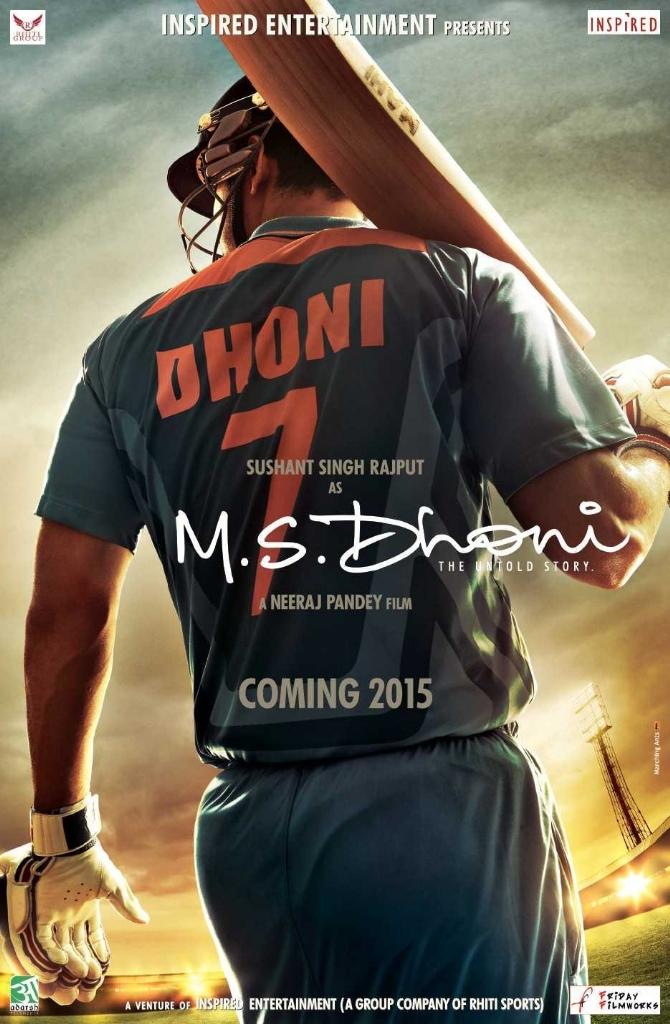 Often believed to be the most successful ODI and Test captain till date, Mahendra Singh Dhoni, under whose leadership the country won the 2011 world cup and inaugural ICC T20 World Cup will be played by Sushant Singh Rajput in a biopic entitled 'MS Dhoni – The Untold Story'.
The word 'Biopic', created by combining the words 'biographical' and 'picture', refers to a motion picture based on the life (or lives) of a real, rather than fictional, person (or people).
The poster of the film showing the Captain with the famous t-shirt and the lucky number seven was first released by Sakshi Dhoni, the Captain's wife on Twitter,
A while ago, rumors abound that the BCCI would object to the film, but the Board brushed such allegations aside, saying that they had no issues unless the film adversely affected Dhoni's professional life.
Directed by Neeraj Pandey and set to release next year, the biographical film comes at the heels of other films on sports personalities such as 'Bhaag Milkha Bhaag' and 'Mary Kom'.
However, for a cricket-crazy country, a biopic on the popular Captain, who holds the record for most number of Indian ODI match wins and test match wins, this film is surely a must see and has all the makings of a blockbuster.