Yudh (Hindi: युद्ध) is an Indian television psychological thriller miniseries directed by Ribhu Dasgupta, starring veteran actor Amitabh Bachchan. 
[dailymotion id="x21iz6b" align="center" mode="normal" autoplay="yes"]

Part 2
[dailymotion id="x21j0hf" align="center" mode="normal" autoplay="no"  align="center" ]Part 3
[dailymotion id="x21j1b5″ align="center" mode="normal" autoplay="no"  align="center" ]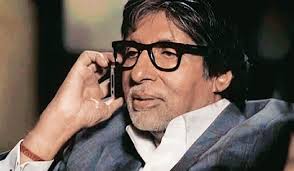 The episode begins starts as the building getting collapsed which was constructed by Yudhishtir Sikarwar (played by Big B). The Police Commissioner (played by Kay Kay) is claiming that the mishap happened due to low quality of material in the construction. The rumour about the use of low quality materials by Yudhishtir Sikarwar got spread in media. Surprisingly, a stranger gives a CD to Mona (Mona Vasu) and told her that the CD could be helpful. Then, the stranger runs away. Anand(Tigmanshu), Yudhistir and Mona watch the CD at the office. In the CD, there is video of some guys putting bomb in the building. Anand wants to find out the guy who is helping them. Yudhistir calls a press conference to show the video to media. On other hand, Yudhistir admitted his daughter Taruni (Aahana Kumra) to a hospital as she was present in the building that got collapsed. Anand questioned Yudhistir who he knew that she was there in the building. Yudhistir told that he had met her in the morning. Yudhishtir gets psychological attack during the press conference and he visualises a clown. Then, he left the press conference in midway. His doctor gave him injection. The uncle of Rishi recognised the three guys as three criminals who planned the bombs in the building. His second wife Nayantara (Ayesha Raza) scolds Yudhistir for working so much. Anand organises a birthday party for Mona but he does not attend it. The clown keeps on haunting Yudhistir.
For the review on this episode, please click here.
For viewer who want to watch Yudh Episode 1, please follow us here.