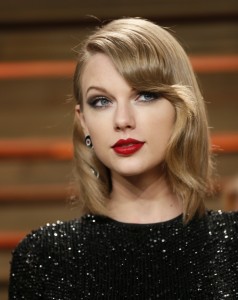 Singer Taylor Swift was spotted partying with her former boyfriend Harry Styles after Victoria's Secret Fashion Show here.
The 24-year-old Swift and the One Direction member, who split last year, were seen sitting at the same table at London Edition hotel Tuesday, reports people.com.
The duo were also spotted dancing with friends at the post show bash.
Swift has previously admitted that Styles has inspired some of her songs while Styles said that he feels "lucky" when Swift writes about him.