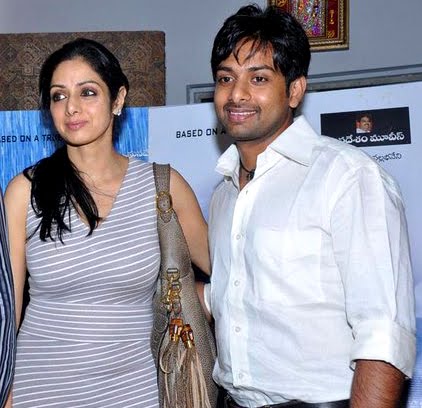 Actress Maheshwari Ayyapan, who launched her fashion label 'Mahe Ayyapan' here Monday, says it was actress Sridevi's encouragement that motivated her to chase her fashion dreams.

Maheshwari is Sridevi's cousin and has starred in southern films such as "Ullasam" and "Gulabi".

"Sridevi has been endorsing most of my designs. She really liked them and asked to go ahead and start my own fashion label. It was her encouragement that motivated me to take this big leap," Maheshwari told IANS.

"I've also designed for quite a few times. She even wore my designs for some events and advertisements as well," she said.

'Mahe Ayyapan' will feature evening wear designs in the price range of Rs.7,000 to Rs. 40,000.