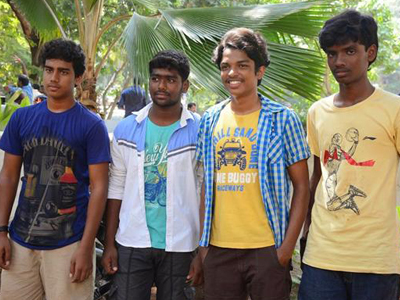 The four boys – Kishore, Pandi, Sreeram and Murugesh – who played the lead in Tamil hit "Pasanga" a few years back and in "Goli Soda" most recently have reunited for the fourth time in upcoming Tamil thriller "Kamarkattu".

"This will be an out-and-out thriller revolving around the four boys. The issue they will address this time will be bigger than what they handled in 'Goli Soda'," the film's director Ramakrishnan told IANS.

The young actors are currently awaiting the release of their third film "Vajram", which deals with the problems in our educational system.