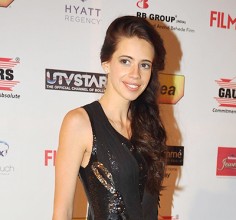 Actress Kalki Koechlin says she is still learning and hopes to excel in acting when she turns 90.
"There is no better teacher than experience. After every film, we all learn something and take that with us. I hope when I am 90, I will be a great actress," the 30-year-old told reporters in a group interview.
v>
"Yes, I have done films which were not hit, but that's fine. I think it's not important all your films should be hit. Your performance should be appreciated. We all work and try to improve and better ourselves," she added.