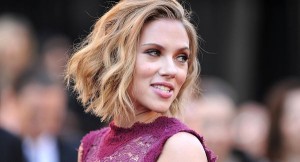 Actress Scarlett Johansson has opened up about being a parent for the first time and says motherhood is "exhausting in the most wonderful way".
The 30-year-old, who gave birth to Rose Dorothy – her first child with her fiance Romain Dauriac – in September, told Gala magazine that she is still learning and trying to manage her motherhood responsibilities, reports mirror.co.uk.
"It's exhausting in the most wonderful way. I never thought how much sleeping through the night would mean to me.
"I still lack experience. Right now I'm just trying to manage. You have to first, how should I put it, learn the ropes," she said.
The actress further admitted that Rose's smell makes her "euphoric".
"She smells sweet, totally. I can't quite describe it, but it really makes you euphoric," she added.