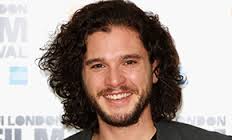 "Game of Thrones" star Kit Harington says relationships are not easy.
"I'll never talk about any particular relationship I've been in, but I will say I'm single at the moment," the actor told GQ magazine, reports femalefirst.co.uk.
"Relationships as an actor are incredibly difficult. With someone who's not an actor, because they never get to see you; and with someone who is an actor, because you're ships in the night a lot of the time," he added.