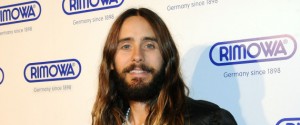 Actors Jared Leto, Will Smith, Tom Hardy, Jai Courtney and actresses Margot Robbie and Cara Delevingne are lined up as the dream cast of much awaited supervillain film "Suicide Squad".
The cast and characters of the film were announced Tuesday, reports variety.com.
Based on the DC comicbook, the story centers on the team of supervillains who are given a chance at redemption by the government. However, in the end, their mission will probably kill them all.
As per the announcement, Leto will play the role of The Joker, Smith will be seen as Deadshot, Hardy as Rick Flag, Robbie as Harley Quinn, Courtney as Boomerang and Delevingne as Enchantress.
Directed by David Ayer, the film's shooting will begin in April 2015 in Toronto.
Meanwhile, Jesse Eisenberg is rumoured to play Lex Luthor in the film. "Suicide Squad" is set to hit the theaters Aug 5, 2016.