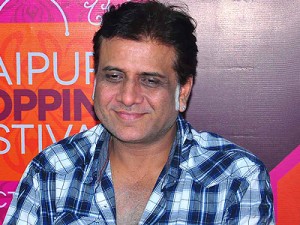 Director Bhushan Patel says his forthcoming horror film "Alone" is not entirely a rip-off of the eponymous Thai horror film and that he has made changes keeping the Indian audience's taste in mind.
"For 'Alone', we have adapted the screenplay of a Thai film of the same name, but keeping Indian audiences in mind. The story, interpersonal equations and the horror in Thai film 'Alone' Acaters to Thai audiences and that is very different from our audience's taste," said the "Ragini MMS 2" director here in an interview.
"The basic premise of this film and the Thai film is same, but I have changed a lot in the film. When you'll see the films and compare them, you will know it," he added.
"Alone" is a story of conjoined twins, who had promised to be together always and how the death of one sister leads to a series of chilling incidents involving the surviving sister to believe that the ghost of her dead twin is haunting her.
Slated to release Jan 16, next year, it marks the Bollywood debut of TV star Karan Singh Grover.