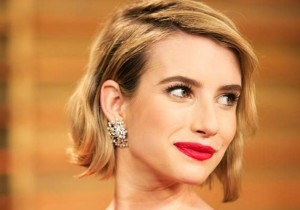 Actress Emma Roberts has successfully rocked both light and dark hair hues, and it has nothing to do with the contents inside a hair colour bottle.
"When I switch hair colours, I have to change my whole make-up and wardrobe because it sometimes doesn't work," said Emma, who's currently sporting blonde locks.
"When I have blonde hair, I can just do mascara, bronzer, and some concealer. When you have dark hair, I have to wear more make-up because I'm so pale," she was quoted by usmagazine.com as saying.
Emma added a chestnut colour to her short bob in June 2014, and during that time she allowed herself to have more fun in the beauty department.
"When I have dark hair, I'd definitely do a red lip and keep a pale complexion, but when I'm blonde I always want to look more tan," said the 23-year-old.