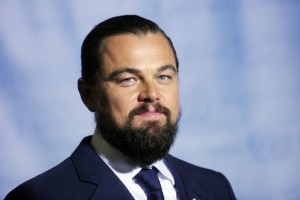 Actor Leonardo DiCaprio reportedly left a night club here with 20 women.
According to a source, the 40-year-old who was here for art show "Art Basel", spent Saturday night partying and during the early hours of Sunday he left a nightclub with 20 women, reportsnydailynews.com.
DiCaprio rolled into the club without his on and off girlfriend Toni Garrn and hung out with Brandon Davis and Joe Jonas.
"He left with 20 girls. Leo and 20 girls. He is my hero," the source said.
"He was overflowing with models everywhere. The Jonas brother looked scared, like he was going to drown and suffocate in the women. His face was hilarious," added the source.