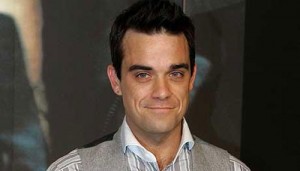 Singer Robbie Williams says he has grown out of the "rock star thing" and wants to quit for a "proper job".
The singer shared his plans to leave the music industry in a video posted on his YouTube pageMonday, reports dailymail.co.uk.
"A very, very big announcement…for me. To be quite honest with you I'm getting a little bit bored of the pop star/ rock star thing. I've had a great career, but I want to do something different. For the first time in my life I want a proper job. I'm a daddy now and feel it's right that I should have one," he said.



The 40-year-old then went on to tease that he could become a footballer or work in fashion, or could "work with cars".
The "Let me entertain you" hitmaker is married to actress Ayda Field and has two kids.