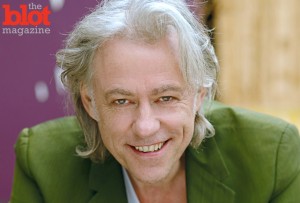 Irish rocker Bob Geldof says he will spend Christmas with his family.
The 63-year-old, who lost his daughter, Peaches Geldof, in April this year to a heroin overdose when she was just 25-years-old, has revealed that their seasonal festivities will be "a lot less" this Christmas, reports contactmusic.com.
"It's been a c**p year. There is no end to it. It is for the rest of my life. I'll be with the family for Christmas.
"They will make Christmas come alive again. It will be like everybody else's Christmas, but a lot less," Geldof was quoted as saying by Mirror.