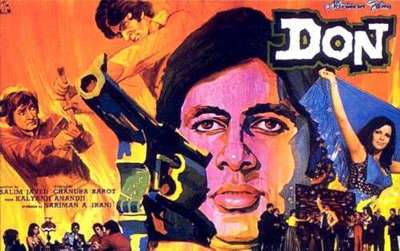 When double roles come into the picture, literally, the audience goes nuts. Be it rebirth, twin birth, an estranged sibling, or a chance meeting with one of the other six people in the world who look exactly like you; double roles in desi films draw in the crowd. The very fact that the actor is seen twice simultaneously on screen, is considered something great by the common man.
==================================

==================================
A film with an actor playing a double role may not necessarily be a box office hit; but is sure to be talked about for quite some time. The idea of rebirth is consistently passed on from generation to generation and every Indian mother wants her children to perform their duties and be truthful, so they will be reborn in a good family in their next birth, maybe one that is even better than their present one. However, the mindset is changing, as the current new generation is more concerned about enjoying their lives the way they want, exercising maximum freedom, sometimes even without the knowledge of their parents. This is usually the basic outline of most recent Bollywood films, like Wake Up Sid and Om Shanti Om, to name a few.
The Shahid Kapoor double role starrer Kaminey readily comes to mind when such films are being talked about. It received plenty of positive views and some critics even called it the 'best film of the year'. Mostly, such films are either the result of a conscious effort, or a by-product of low budget. Kaminey was the result of the former.
Priyanka Chopra's What's your raashee? might have failed at the box office, but it will be difficult to forget that she essayed the role of 12 different women in one film alone. Bollywood's very own "angry young man", Amitabh Bachchan has done 14 double roles throughout his film career. His crazy fan following obviously never had any complaints. The popular saying "What is better than one Amitabh Bachchan?" "Two Amitabh Bachchans!" speaks for itself. Don is considered to be his most famous and successful double role film, so much so that it was remade with Shahrukh Khan in the lead. Anand, Chupke Chupke, Hera Pheri, Satte Pe Satta and Jaadugar are some of Bachchan's popular double role films. Such films are usually sought after because fans get to see their favourite stars in not one, but in two different roles in the same film, usually playing opposing characters that provide the audience with the opportunity to form a love-hate relationship regarding the actor and his role portrayal. They get a chance to sympathize with both roles and may even form a special bond or liking for the film, by appreciating both the good and the bad.