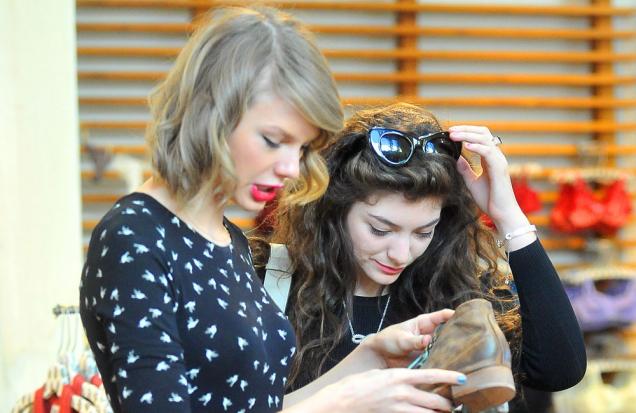 Singer Lorde says she was once mistaken for the manager of singer Taylor Swift, who recently counted the former amongst the most important people in her life.

Lorde went down memory lane on "The Tonight Show", where she shared the incident, reportsfemalefirst.co.uk.

"We were at this grimy party, and this was one of my first (industry events). This was before the Grammys, and I was like, 'Oh there are all of these people everywhere! There's this person! Oh it's insane,' and I found her (Taylor) and clung to her.

"A lot of people come up to Taylor just to talk about stuff and she's lovely, she's great, and there was this guy, and he wanted her to play at some event he was having. So he talked to us for about 10 minutes and she was obviously lovely about it, but we got to the end of the conversation and he said, 'So I'll leave my card, is this your manager?' And he pointed at me, and no beat passed and she was like, 'Yep'," she said.

The "Yellow Flicker Beat" singer also revealed how her friendship with Swift blossomed from a floral gift.

"She sent me some flowers which was so nice. She just sent them to my house and just said, 'Congratulations on everything,' and I was like, 'God, I need to know more!'," she added.