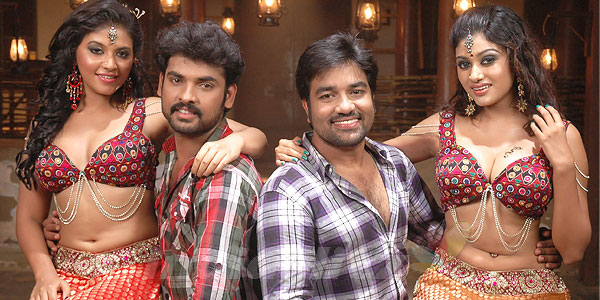 Actors Vemal and Anjali, who had earlier worked together in Tamil films "Thoonga Nagaram" and "Kalakalappu", have teamed up for the third time for another film "Mappillai Singam" in the same language.

"Anjali and Vemal were best suited for the script and that's why we've roped them. The film is an out-and-out laughter," film's director Rajasekhar told IANS.

The film also features comedian Soori, who has teamed up with Vemal for the seventh time after "Kalavani", "Vaagai Sooda Vaa", "Kedi Billa Killadi Ranga", "Desingu Raja", "Pullivaal" and "Oru Oorla Rendu Raja".

"Mappillai Singam", which will be produced by Madhan of Escape Artists, is expected to go on floors soon.