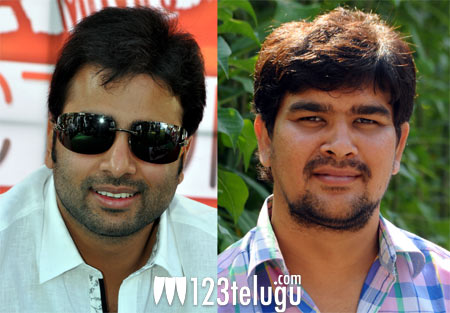 Debutant filmmaker Krishna Chaitanya says trust played a crucial role in collaborating with actor Nara Rohit in forthcoming Telugu actioner "Rowdy Fellow", which releases in cinemas Friday.

He says with trust comes "great responsibility".

"In cinema, trust is a rarity. To trust another human doesn't come easily. But Rohit agreed to do my film after hearing just a line of the story. It's the trust that brought us together after working together in a few films," Chaitanya told IANS.

"I've known Rohit for a while. He never behaves like a hero with me. We have similar tastes and share common perspective about so many things," he said.

He has worked as a lyricist on a couple of Rohit's films. He had also assisted a few directors over the years.

Also starring Vishakha Singh, "Rowdy Fellow" is about an ego-centric centric character who realises the importance of humanity.

Rohit plays a police officer in the film.

Chaitanya wanted to tell his story against the police backdrop because "Not everybody has strong command in a system. A policeman who works within the system has the power, which is also used by a rowdy, who works against the system. To emphasize on this I needed the police connect"

For his role, Rohit toned down and lost about 12 kg.

"More than the physical transformation, I always like an actor to understand how a director conceives his story. It's very important an actor understands this and acts within his limitation to deliver a satisfying output," he said.

"Rohit has excelled in understanding my vision. The difference you find in this film will be the dialogues. I'm very particular about punctuation in the dialogues since I'm a writer. I'm glad Rohit took care of that while delivering his lines," Chaitanya added.

Chaitanya describes "Rowdy Fellow" in the line – "I see humans, not humanity' – by celebrated author J. Krishnamurti.

"This line gave me a jolt. My story is not inspired by it's made along this line. Whenever I see this line, I related so much to it. There are so my inspiring lines that we come across every day, which we try and incorporate in our lives. This is one such line," he said.