The Tamil Movies releasing on 7 November 2014 are Jai Hind 2 and and Oru Oorula Rendu Raja.
Jai Hind 2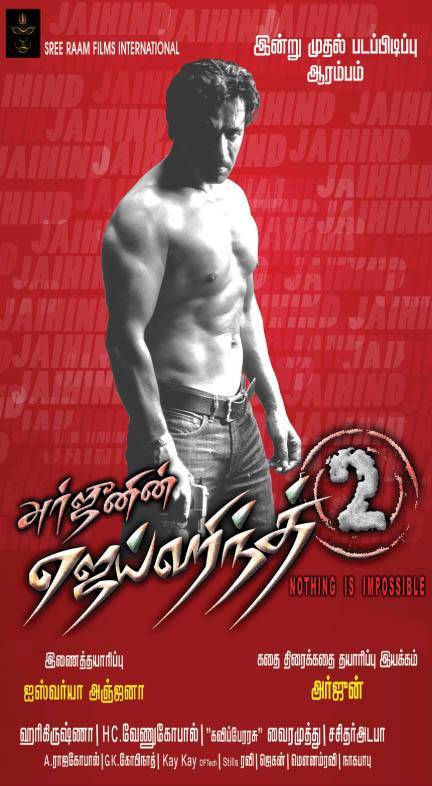 Directed by: Arjun Sarja
Produced by : Arjun Sarja
Cast: Arjun Sarja, Surveen Chawla, Rahul Dev, Charlotte Claire
Synopsis
A sequel to Jai Hind, this multilingual film will release in Tamil and Telugu as Jai Hind 2
And as Abhimanyu 2 in Kannada. The movie depicts a utopian India which is the stuff of Abdul Kalam's dreams. It shows our country as a superpower and deals with many issues, especially in education.
[youtube id="DLvSOmUepVc" align="center" mode="normal" maxwidth="700″]
Oru Oorula Rendu Raja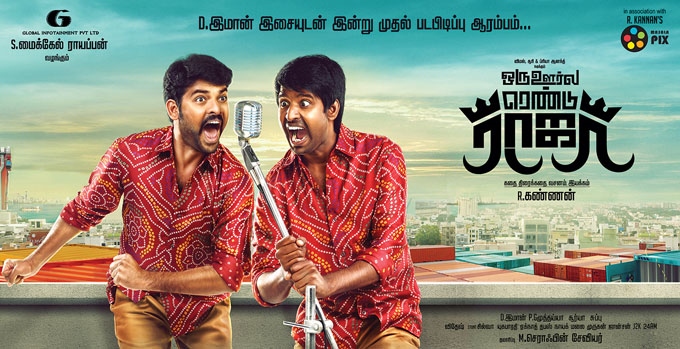 Directed by: R. Kannan
Produced by : S. Michael Rayappan
Cast: Vimal, Priya Anand, Soori, Nassar, Anupama Kumar, Thambi Ramaiah
Synopsis:
Oru Oorla Rendu Raja which means Two kings in a town) in English, is a Tamil comedy film. It has Vimal and Priya Anand in the lead and Nassar, Anupama Kumar and Thambi Ramaiah form the supporting cast.
[youtube id="O7dvxtSYjSE" align="center" mode="normal" maxwidth="700″]