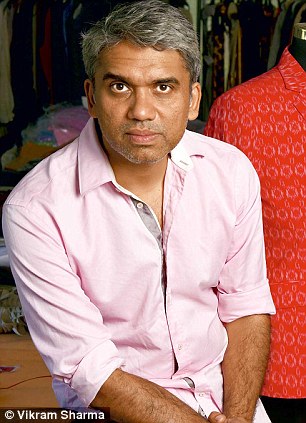 Ace Indian fashion designer Rajesh Pratap Singh's collection will be showcased at an exhibition at The Victoria and Albert Museum in London.

The Fabric of India, the exhibition at the museum, aims to explore the captivating world of handmade textiles from India. It will be held from Sep 26, 2015, to Jan 10, 2016.

Singh's iconic gamchcha jacket and ajrakh jacket will be displayed at the exhibition. His pieces are also a part of the museum's permanent textile archive.

Ajrakh jacket is a quintessential blend of handmmaking skills with technology. The designer has recreated the traditional ajrakh print by integrating floral repeats as depictions of human skull imagery.

The gamchcha jacket, on the other hand, is a depiction of intricately woven handloom silk linen bringing together finesse in technique, design and craftsmanship. It also symbolises Indian heritage.

Singh is known for unifying local traditions with global aesthetics and this exhibition aims to manifest the key relationship between the rural artisan and the urban designer.