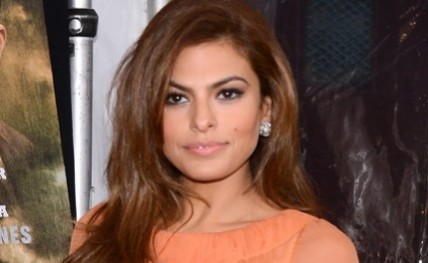 Actress Eva Mendez says motherhood is easy as compared to being a baby.

Speaking to a digital magazine, the 40-year-old opened up about adjusting to motherhood after giving birth to her and Ryan Gosling's first daughter in September, reports accesshollywood.com.

"I thought my wild nights were over but these are some of the wildest nights I've ever had. Everything is a struggle for her (the baby). For instance, I haven't thrown up since the 1990s and she's thrown up twice since we started this interview. Motherhood is a cake compared to what it's like to be a baby," she said.

The new parents also seem to have easily named their daughter Esmeralda Amada Gosling.

"Ryan and I both love the Esmeralda character from the Victor Hugo novel 'The Hunchback of Notre Dame' and just think it's a beautiful name. Amada was my grandmother's name. It means beloved in Spanish," the actress said.

The Hollywood couple understands the effort it takes to raise a baby, but they don't want a caretaker for now.

"I'm doing it without a nanny for now, but I'm open to the idea of having a nanny in the future. Esmeralda has two amazing grandmothers and incredible aunties who come over and really help me," said Mendez.

Now that she's a mom, Mendez plans to make wise career choices that her daughter won't be ashamed of.

"The idea that I would ever embarrass her is really heartbreaking for me," she said.