This Friday to Have Ten Strikes in a Row from the Tamil Box Office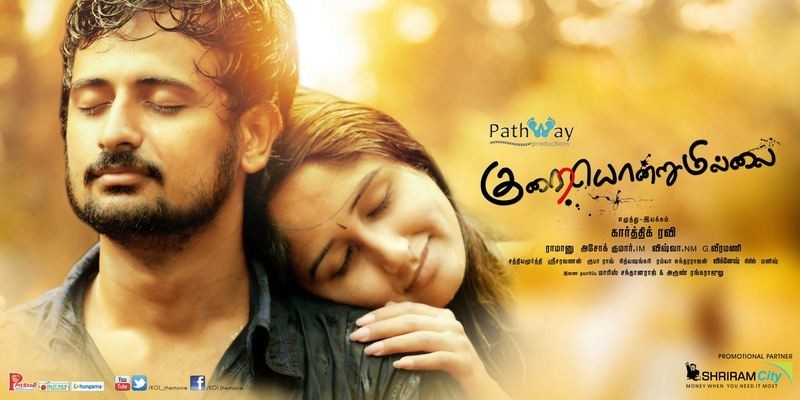 Ten Tamil film releases on Friday Oct 9 2014. The Tamil Box Office would be witnessing a history this Friday with ten movies releasing together in a day.  "Alamarama", "Gubeer", "Jamai", "Kurai Ondrum Illai", "Muyal", "Nee Naan Nizhal", "Panduvam", "Vangakaraia, "Vennila Veedu" and "Yavum Vasapadum'' are the ten movies all set to go.
The maximum number of movie that has been released in the industry is four a day, but this new record of 10 releases are lined up to hit the screens on Friday, which is claimed to be a very unhealthy trend by a trade expert.
"Who has the time to watch ten films over a weekend? This is the first time so many films are releasing on a Friday. I don't think it's a healthy trend because not even a single film can enjoy a successful run as they won't have enough shows," trade analyst Trinath told IANS to a leading daily.
"Three Hindi and two English films are also releasing this Friday. Most of these 10 releases feature not-so-familiar actors, and hence, their chances of having a multiplex release are limited. But most of these films have been planning to get released for quite some time," he said.
"Ekkees Toppon Ki Salaami", "Spark" and "Tamanchey" are the three Bollywood films due to be released along with the Hollywood films "Annabelle" and "Bermuda Tentacles" on the day.
The director Vetri Mahalingam of "Vennila Veedu" is of the opinion that most of these films wouldn't have got a better time to release as they don't have to compete with the big budget films.
He also added that it is a great deal for the smaller films to compete with the big budget movies which come out every week and even if it ought to be a success, it hardly gets a wide theatrical release to be noticed.
Counting in these 10 films, Tamil cinema will have 162 releases so far in 2014.