Shilpa Shetty Kundra saris will embody the Indian ethos with a modern twist. Shilpa Shetty designs and launches sari brand.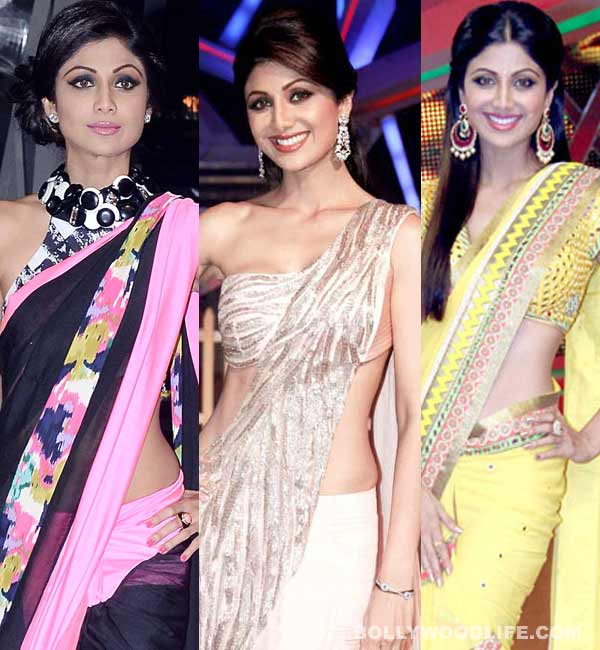 Bollywood stars have long been influencing trends in ethnic wear, and Shilpa Shetty is no exception.
Famous for sporting Indian wear, and sporting it glamorously, Shilpa Shetty Kundra is all set to create her own sari brand. Calling it Shilpa Shetty Kundra or SSK) saris, the brand was exclusively partnered with HomeShop 18.
In the event held in New Delhi to launch her collection, Shilpa strode on to the ramp wearing one of her designer saris. In her presentation, the bollywood star said that a sari is popular and versatile. It makes one look dignified yet glamorous. She went on to say that she had enjoyed experimenting with different styles in the line; making the saris traditional with a modern twist as well as focusing on making them economical.
When interrogated about her inspiration for the line, Shilpa said she had always loved saris and would admire the way they looked on her mother, who would wear them to work. When she began to wear saris herself, she realized she was often selecting the colour, fabric and print herself. This gave her inspiration to begin her own line, thinking that if she could design for herself, she could also design for her fans.
Shilpa, since entering Bollywood has also tried her hand at film production. Along with her husband, Raj Kundra, she co-produced film "Dhishkiyaoo" in this year.
Other Bollywood babes who have bragging rights for sari brands are Lara Dutta, who paired up with Chabbra 555 to give us Lara Dutta-Chabbra 555. And Lisa Ray's Ray of Hope, launched with Satya and Paul.