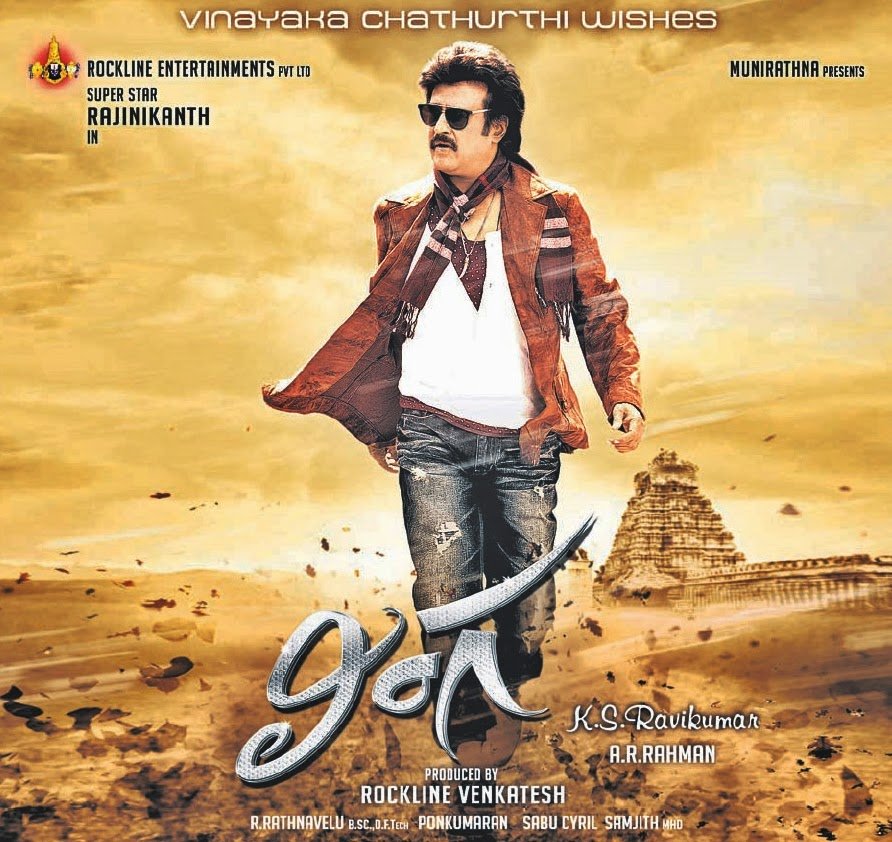 As a Deepavali gift to Rajinikanth's fans spread out all over the earth, the first look of  his upcoming movie Lingaa was released on October 22. Though the film Kochadaiyaan, directed by his daughter Soundarya, has been havoc at the box office, but his fans do not care a bit about it.
Immediatly after Rajinakath started his shoots for Lingaa directed by his old friend K S Ravikumar. The film is titled Lingaa, which is also the name of Rajinikanth's second grandson.
The film features Jagapathi Babu, Anushka Shetty, Santhanam and Sonakshi Sinha in the lead roles.
The music is composed by A R Rahman and cinematography by R Rathanvelu.
Principal photography started on 1st May 2014 in Mysore, Karnataka, India. Rajinikanth and Sonakshi Sinha were also the part of the shoot. The muhurat shot of the movie was filmed in May 2014 at the Chamundeshwari Temple in Mysore.
Earlier, the film was expected to be a Diwali release. But later they confirmed that the film would be released on 12 December 2014, with respect to  Rajinikanth's birthday, which was also confirmed Rajinikanth.